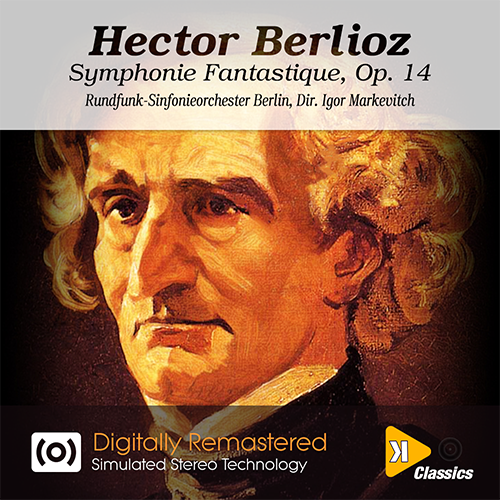 Symphonie Fantastique Op. 14
by Hector Berlioz
The Symphonie Fantastique was initially composed in 1830 and first performed in December of the same year under the direction of François Habeneck. Berlioz however revised the work extensively during his triip to Italy in 1831-1832 and in subsequent years and did not publish it until 1845. The work as we now know it is thus substantially different from the original of 1830, which can no longer be reconstructed in full detail.
The Symphonie Fantastique has always been the work with which Berlioz's name is most closely associated. The composition of this revolutionary masterpiece marked a breakthrough in the composer's career, at once the culmination of his years of apprenticeship, and the starting point of his mature work as a symphonic composer.
Igor Borisovitch Markevitch (July 27, 1912 – March 7, 1983) was a Ukrainian-born composer and conductor who studied and worked in Paris, was naturalized Italian in 1947 and French in 1982. Markevitch settled in Italy during World War II, becoming a citizen. After the war, he moved to Switzerland. He had an international conducting career from there. He was married twice and had three sons and two daughters.